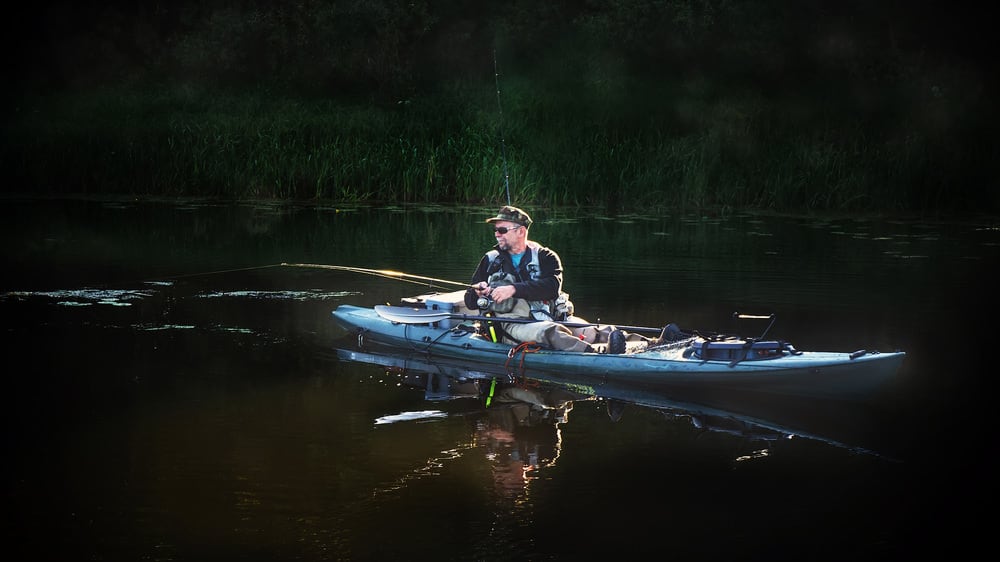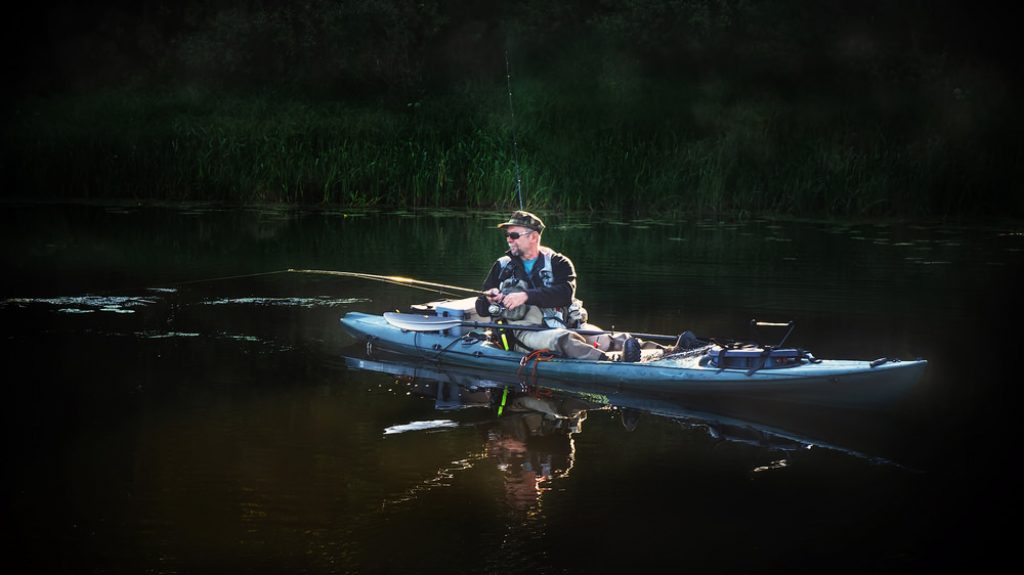 Kayak Review Guide: Our Choices For The 3 Best Kayaks Of 2019
In all the survival scenarios, you need to know that not every time you will travel on land. There are times where you will have to get from point A to point B by a boat, or a kayak. Since boats are quite big, having a kayak is much more practical, and they're a lot cheaper to buy. Kayaks can help with many things, it doesn't just get you from one place to another, you can use it to fish (and there will be plenty of times when you'll have to fish!). It's much more efficient than riverbank fishing, and when you're done, you can simply take it out of the water, and leave no trace that you were ever there.
Foraging, scouting, and relocating are all valid reasons why you need to purchase a kayak if you want to become fully prepared when you need to bug out. For foraging and scouting, it's always advisable to have different methods of transport, if you need to go and do your job quickly, using a kayak for transportation will make things much more manageable. While for relocating, it's always a good idea to keep your bug out bag on your kayak, so that if you have to run and not think, at least you know that everything is ready for you to move.
 Overview
This kayak is great for everything, you can use it to go fishing, foraging, scouting and if you need to relocate fast, it's quite effective. The large open cockpit has an adjustable padded seat. The seat has high back support that provides you with great comfort. It also has convenient gear storage, and a water bottle holder.
The Good
Crafted carefully and made from high-density polyethylene, and it is also pretty lightweight, weighing only 31 pounds, while the product dimensions are 120 x 30 x 13 inches, and it can carry up to 250 pounds without a hassle. It's perfect for all the water activities that a prepper might need.
The Bad
There is a minor issue with the styrofoam blocks that are located on both sides of the seat, they tend to move a little bit forward, while that isn't a big deal, you should still pay some attention while you're paddling. Apart from that, this product seems to work flawlessly, and there are no other issues whatsoever.
The Final Verdict
The Sundolphin Kayak is great for those that don't want to spend a wad of cash on a kayak and still receive a decent kayak that will fulfill all of your needs when SHTF. The quality is, and it will last for quite some time if you can take care of it.
---
Overview
This one-person kayak is perfect for all of your prepping needs, and it's designed to be stable, fast, and ready to go whenever you are. It's portable and compact, and it can easily fit in the back of your SUV. Engineered to be stable and leak-proof, it provides enough safety and speed and at the same time. It's fast due to its hull design, and the comfort that it offers will make sure that your body is rested even after you spend hours on the water.
The Good
It has a sealed V-wave 6-inch deck plate with a cargo bag that is waterproof, while both the rear and the front areas have bungee tie-downs. The cushion seats provide excellent comfort, and the backrest is ergonomic, to make sure that your body stays relaxed while you're paddling. To make sure that you don't fall, it has a slip-resistant deck, and it has a weight capacity of 300 lbs.
The Bad
While the seat may be a bit uncomfortable, it won't be a big issue for rowing several hours a day. Looking at the seat in detail, it seems that it's quite comfortable and durable, so it appears that it's not a problem that will make this kayak seem useless.
9.6Expert Score
The Final Verdict
The Skipjack 90 is considered a bit more high-end, and that is for a good reason. With the durability, comfort, speed, and the lightweight that it has, it's worth every cent. It is built to last, and it can be carried easily anywhere. It can fit almost in every SUV, and it can also be car-topped.
---
Overview
This kayak is quite unique and different when compared to the others. It is inflatable, and it can also be converted into a double-deck kayak. The options are limitless with this one since you can use it as a double-deck, single-deck, or standard open deck kayak. I know that some of you may be worried about the fact that it is inflatable, and it can be easily punctured. However, nothing could be further from the truth, since it's made from 3 layers to ensure that it has extreme strength.
The Good
The best part about this kayak is that it can be folded and you can carry it with you anywhere, you don't have to worry if it will fit in your SUV, or where to leave it. After using it, simply deflate it, put it in the bag, and you're ready to go. It's also worth saying that this bad boy, can carry two people without the slightest problem, just convert it to a double-deck and you're good to go.
The Bad
The only negative is that it doesn't come with a pump to inflate it. However, that can be easily fixed if you buy a pump. You don't have to worry about buying an expensive pump since even the cheapest one will do the job well enough.
9.7Expert Score
The Final Verdict
The Advanced Elements Inflatable Kayak is a bit more on the expensive side but is also much more advanced, and it gives you and your body more room to operate. The fact that it can be converted into a double-deck from a single-deck can be a massive help in cases where two people need to use it.