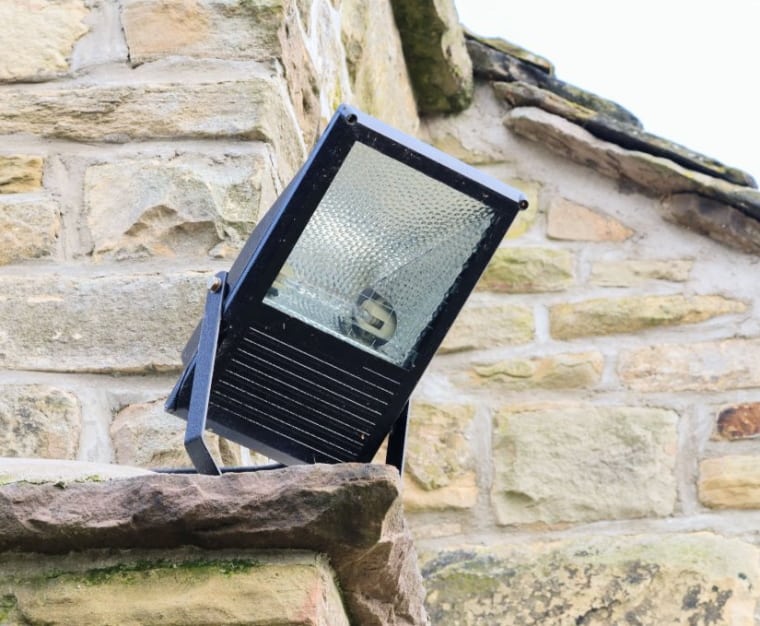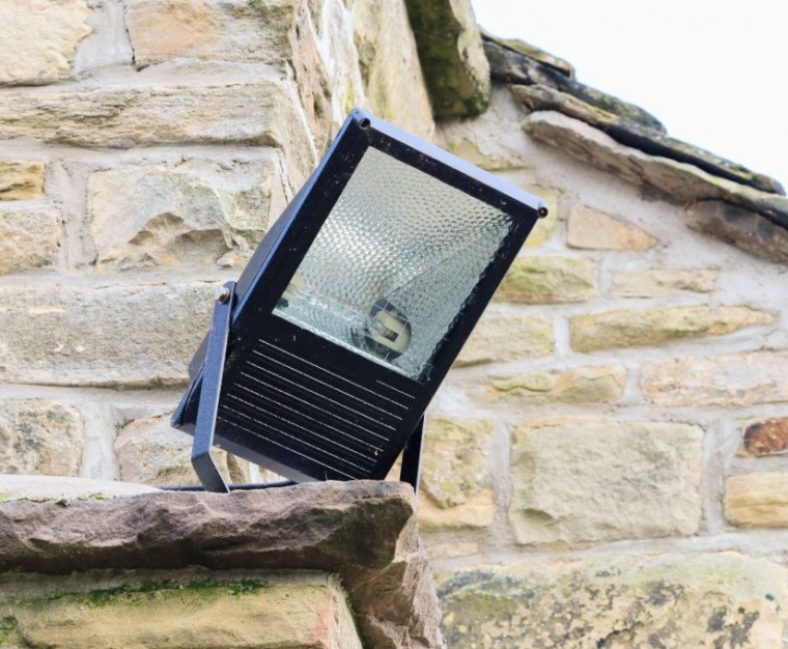 When SHTF, you must be prepared, starting from the basics and moving up to the most delicate details. Having durable and high-quality floodlights is not one of the finer details. Having light even when things get desperate is very important both practically and also psychologically. When it gets dark you will need to have the lights on if you want to engage in any activity and we know how important preparation is even during those winter months when it gets dark early outside. It is also useful for the psychological aspect – the way that we have been accustomed to having lights on from the moment it gets dark up to when we sleep makes it very difficult to adjust to a lifestyle where you can function only during the day. There is also the matter of security because sometimes you want to be sure that your bug out location is safe at all times from intruders or other animals.
Discover our selection of the top 3 floodlights for 2019:
Overview
This LED floodlight provides you with excellent lighting, and it will spend 80% less electricity. It has incredible brightness ranging from 7000 to 8000 LM. Thanks to its beam angle, which is 120°, you will get a much wider illumination range. Installing it is quite easy since the metal bracket on the body makes everything simpler. Choose the angle of your preference, then all you have to do is tighten the screws that are located on both sides of the bracket. 
The Good
The IP66 design has made it possible for this floodlight to be completely waterproof, and it is ideal for indoors and outdoors. As a prepper, it's always great to keep one outside of your bug out location, just in case you need to use it during the night for security purposes. 
The Bad
The only minor problem can be the switch, since from time to time it didn't work, and would fail to respond in time. However, this happened to only one of the floodlights that we tested, since the others worked perfectly and had no such issues at all, despite trying for literally almost a hundred times in a row.
The Final Verdict
The Lepower Floodlight, is quite affordable and sturdy, meaning that it will last for many years to come. The brightness of the light that it provides is terrific, and you can monitor your bug out location a lot better with one of these bad boys. Installing it takes only a few minutes, and it isn't complicated, while the beam angle is quite wide as well, 120° to be more exact.
Overview
The metal housing on this model is rust-resistant and very sturdy, the quality is top-notch, and it will last you for a very long time. They are extremely easy to install, and it will only take you a few minutes to get the job done. The two heads can be adjusted the way that you want without having to use any tools to do so. In other words, you can focus the lights in two directions, thus allowing you to cover more space. 
The Good
You can build in the Dusk to Dawn Sensor and then the light will automatically turn off at dawn and turn on at dusk. By having this sensor, you will save yourself the hassle of remembering to turn it on and off every day. It seems like this sensor was created for the lazy ones that forget to turn on the lights outside from time to time.
The Bad
The only minor problem with the Lithonia Lighting Flood Light is that sometimes the Dusk to Dawn Sensor malfunctions. In some cases, it doesn't turn on or off when it's supposed to. However, this rarely happens, and the product itself has no issues and works like a charm. After all, as a prepper, you should care more about the quality of the light and the durability of the product rather than the Dusk to Dawn Sensor.
The Final Verdict
This floodlight is excellent because it has two heads, meaning that you can cover more ground and you can adjust it without needing any tools, which is a very advantageous feature to have because you can choose where you want the heads to go. The quality is great, and even after enduring grueling temperatures, it still doesn't break. Therefore, this product is highly recommended for any serious prepper.
Overview
The waterproof LED floodlight is super bright at 90 lumens/ watt; it is great for monitoring everything around your bug out location. The Hyperikon floodlight also has the Dusk to Dawn Sensor which will automatically turn on and off depending if it's dusk or dawn. Installation can be done in just a few simple steps, or you can simply mount it to a wall.
The Good
The IP65 design makes it weatherproof, so it will continue shining a bright light even when it's snowing or raining. The best thing about the Hyperikon LED floodlight is that you can adjust the cap however you want. Additionally, the fixture's head can also be rotated to change the light's direction, while the two heads give you more coverage.
The Bad
The built-in motion sensor sometimes doesn't work as intended, since you have to get very close in order for the sensor to react. However, this tends to malfunction from time to time, and it's more of a nuisance rather than an actual problem. Apart from the motion sensor, everything else works as advertised.
The Final Verdict
The brightness of this floodlight is incredible, and if you try it once, you will not want to change it. The two heads make it very useful and also the fact that you can change the light's direction and the Dusk to Dawn Sensor, make it a must-have product. Thanks to the IP65 it is completely weatherproof, and it can withstand rain and snow.