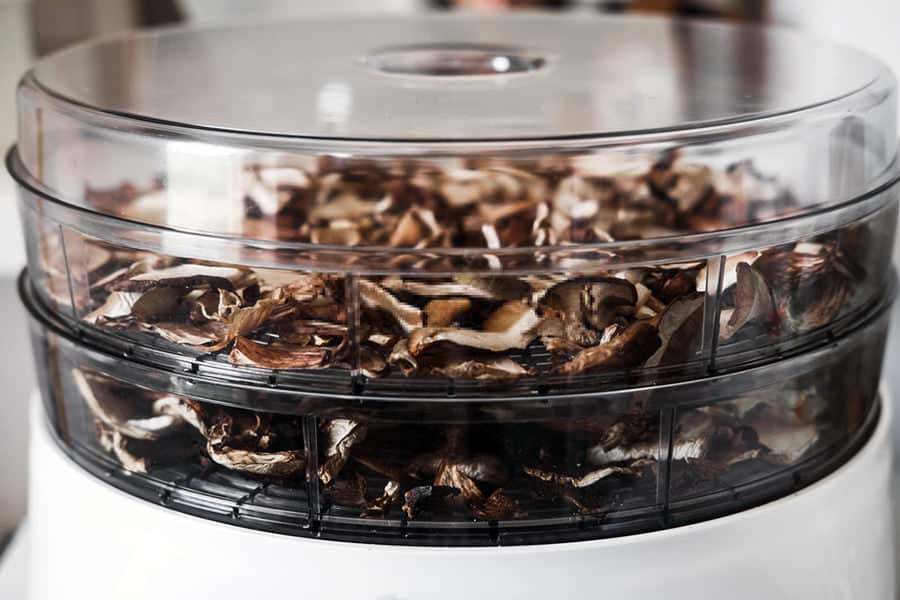 Get Healthy & Delicious Food That Lasts
As a prepper, you know how important it is to have food supplies to last for quite some time after SHTF situations. After buying all the necessary tools like a first aid kit, weapons, generators, flashlights, mountain bikes, you have to take care of the most crucial thing – dehydrating food. If you know what you're doing, the fruits that you dehydrate can last for up to five years, and dried vegetables can last up to ten years, so it is vital to know this skill. To make things easier, you can do this by using a food dehydrator, and to further simplify the topic at hand for you, we have decided to introduce you with one of the best food dehydrators out there.
Overview
This electric food dehydrator has 9 trays and a drying space of 15 feet, giving you the chance to dehydrate a vast number of foods. The thermostat gives you the option of adjusting the temperature from 105◦F to 165◦F, meaning that the temperature can be high enough to dehydrate beef jerky and low enough to preserve the active enzymes in vegetables and fruits. To improve the air circulation, a 7-inch fan was added to the already excellent Excalibur 3926TB.
The Good
Due to its size, it can dehydrate vast amounts of food at the same time, which means you can prepare yourself before SHTF, while Looters will try to deal with the ZA (Zombie apocalypse). This dehydrator is pretty big, 19 x 17 x 12.5 inches to be more exact and it only weighs 22 lbs. The addition of a flexible poly-screen tray won't let your foods stick.
The Bad
The only way this kick-butt Excalibur can be improved is if instructions and recipe books came with it. For the ones that aren't yet fully initiated to this lifestyle, it would make things a lot easier if they knew how it worked, and also you don't wanna eat stale food when the world goes to hell.
The Final Verdict
Money spent on a food dehydrator is money well spent, for that reason it doesn't matter that the Excalibur 3926TB is a bit more pricey because the food that will come out of it will have plenty of nutrients and will have a delicious taste. Don't fall for the tricks of those who say that even the cheaper ones work just as well, since they may work the same way, but the quality is nowhere near.