The idea is to survive any approaching Zombie Apocalypse, not die from a tiny infected cut, so that well stocked first aid kit could well save your life. However, rather than filling a suitcase with every single first aid product, why not stop and consider what you actually need.
Obviously, some accidents must be dealt with by the professionals if at all possible, and all you can do is patch things up until you can get help. Making that decision can be tough and it really is a case of trusting yourself. Problems such as minor cuts, muscle sprains, and strains can all be treated successfully in situ, whereas broken limbs, bad burns, eye problems and major bleeding must receive medical help. All you can do is keep calm and deal with what's presented before trying to get the patient to a medical facility.
What should you include in a travel first aid kit? 
Consider how large your kit needs to be. You should already have a fully stocked medical box in your BOS, this one is for leaving in the car, throwing in a backpack and so on, so it doesn't need to contain everything you'll ever need.
A tin, or better yet, plastic food storage box makes a great container for your first aid kit. Easy to keep disinfected, it's secure, can keep spillages contained and with bright color choice, can be spotted easily in the car trunk.
So, with your choice of container sorted, what are you going to put in it?
Your basic first aid kit should contain:
A variety of sterile bandages including crêpe rolled bandages and triangular ones
Sterile gauze dressings
Plasters of various sizes and shapes
Safety pins/sticky tape for the bandages
Sterile eye dressings
Eye wash and bath
Antiseptic cream
Hydrocortisone cream for rashes, bites or stings
Antihistamine tablets
Painkillers eg paracetamol, ibuprofen, and make sure you have child-safe options
Cleansing wipes and sanitizer gel
Scissors
Disposable gloves
Tweezers
Digital thermometer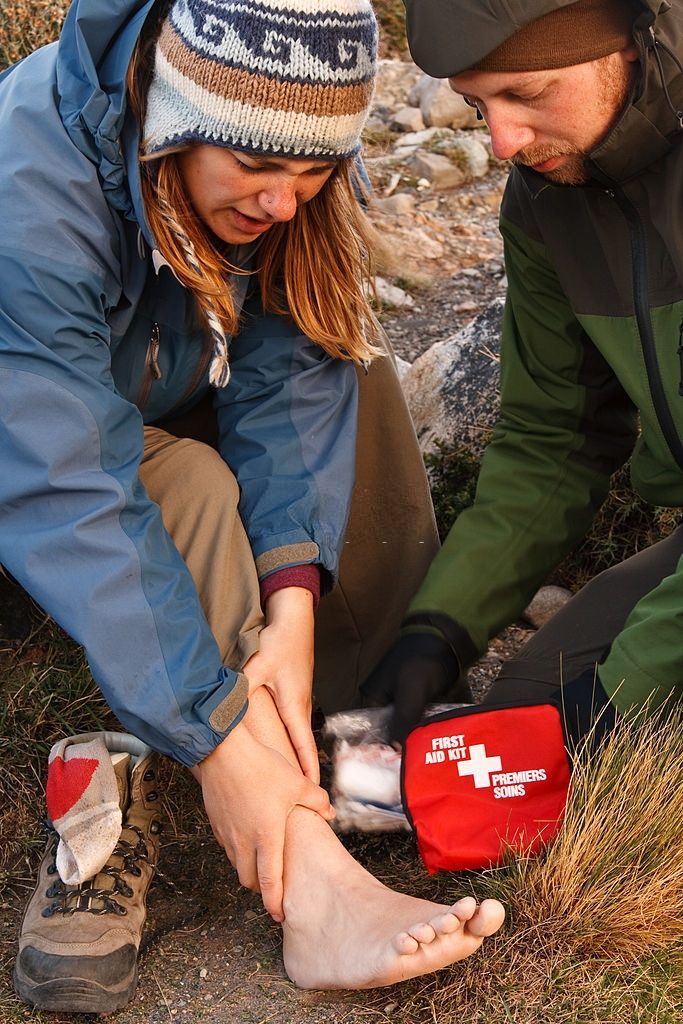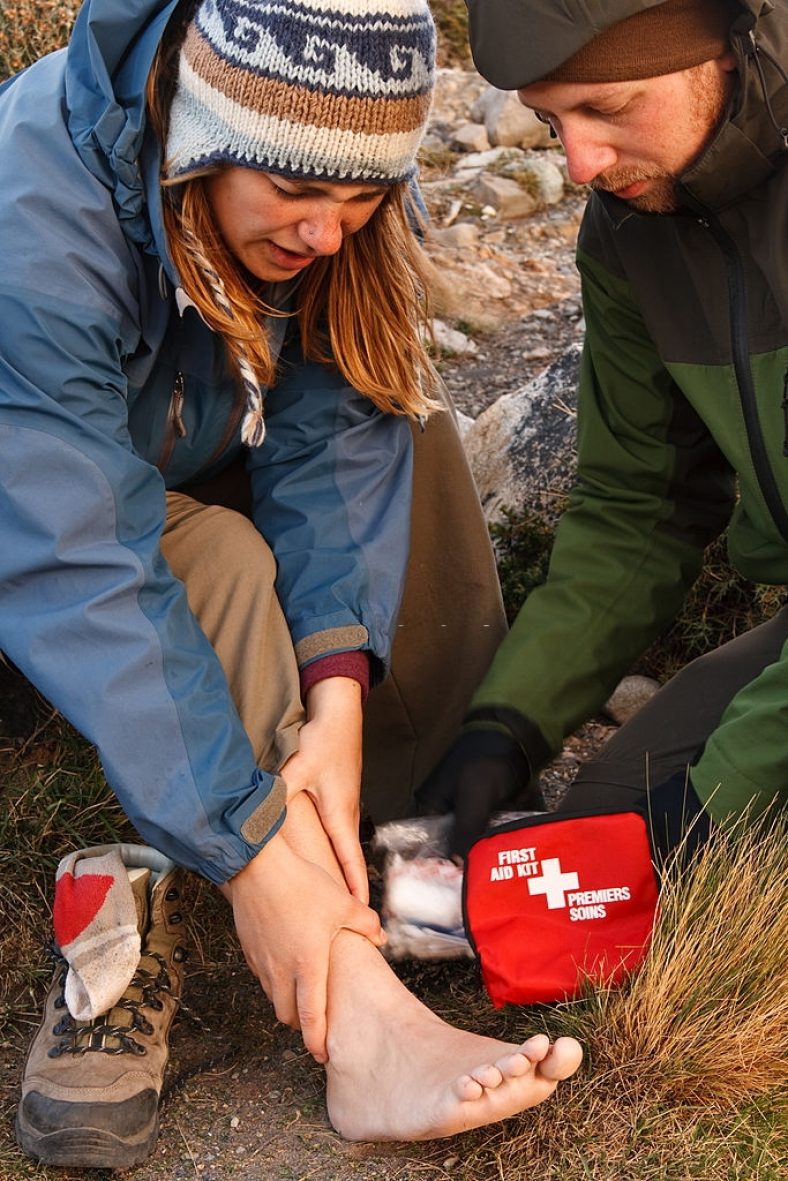 Depending on the requirements of your companions, other items may need to be included, such as an adrenaline pen to deal with anaphylactic shock, insulin or glucose tablets if they are diabetic, or blood pressure tablets. Make sure you keep a note of the expiry dates on any medications to ensure they are as effective as possible, and replace any items that are used.
This kit should save you from the worst accidents, or at least keep you alive until you find help.