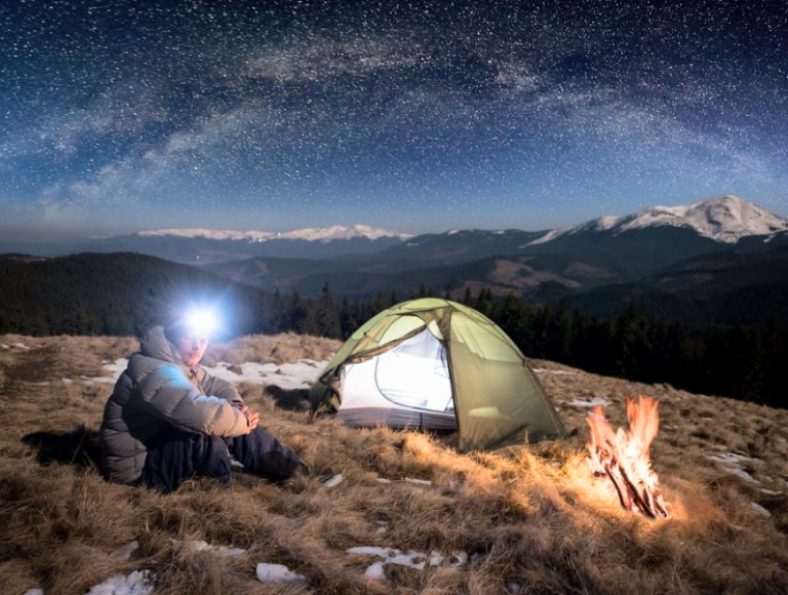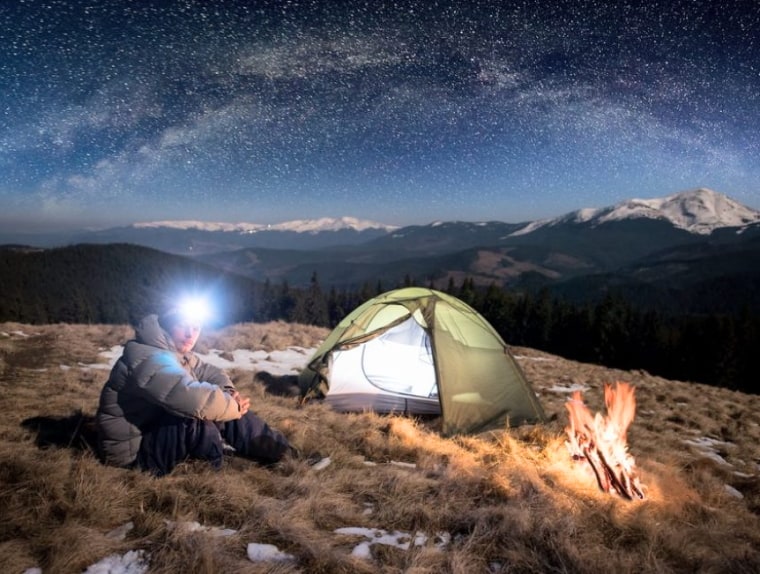 The Must-Have Headlamps
Headlamps are an accessory that every outdoor person needs. By using a flashlight, one of your hands will be busy at all times and thus limiting your ability to multitask, like for example carry a compass. However, with a headlamp, that makes everything more manageable, and you don't have to worry about holding a pound of metal in your hands when you can just put a bright headlamp over your head. It's an item that everyone can use with ease, and it's convenient. Below, we have made a list of three of the best headlamps in the market. We have done the research so that you don't have to.
Overview
This brilliant headlamp has everything that you will want, a four-mode use, that gives you the option to use it in any environment you choose. Starting from the lowest, and moving up the highest, while the setting that increases the focus can help you see in longer distances. This LED headlight can cater to every need that you have.
The Good
The ultra-bright 3-light beam is excellent for a wide variety of activities, such as; camping, hiking, nighttime jogging, bicycling, hunting, or even dog walking. The illumination that it offers is almost 2nd to none, and with this price, you will also get a waterproof product, we don't mean that you can submerge underwater with it, but you can use it when it's raining. The ring light is brilliant for up-close work, and at the right zoom level, the spotlight is powerful. The batteries are excellent, and the metal frame that is on the LED housing, make it a great product overall.
The Bad
This product lacks over-charge protection, meaning you have to be careful and not leave it charging for 7+ hours. That is not a significant hindrance since charging it doesn't require vast amounts of time, and it will be ready for use in no time.
The Final Verdict
This Cobiz headlamp is worth every penny, and we highly suggest it if you're looking for an advanced headlamp, that can help you with a myriad of tasks.
---

Overview
If you're looking for a headlamp that is easy to use and it's not expensive, then look no further. The Luminol Black Led Headlight has only two buttons that allow you to select one of the five light settings. The full brightness offers 160 LUMENS, the strobe, and dim modes. When you put it on, you will notice the comfort when you go hiking or camping. The construction is solid and also the headband is quite expandable, meaning that you can also put it over a hat.
The Good
The light is almost blinding, feel free to go out for a run even if it's pitch black, and it's incredibly lightweight. If there are any power outages, it can also be used for reading, and it is also water resistant, meaning that you can use it even if it's raining outside. The price tag will make anyone consider this headlamp. For $10.99, it is hard to find a product that you can use for years. The beam angle can be easily adjusted for up to 45 degrees.
The Bad
The only improvement that this product could use is not having to cycle every time you want to change the light mode (high/low/blink/off). However, this will take only a couple of seconds, and it is not a significant issue.
The Final Verdict
It's a great product that is very reliable even in extreme weather, so, if you're not looking to spend a lot of money, this is the perfect product.
---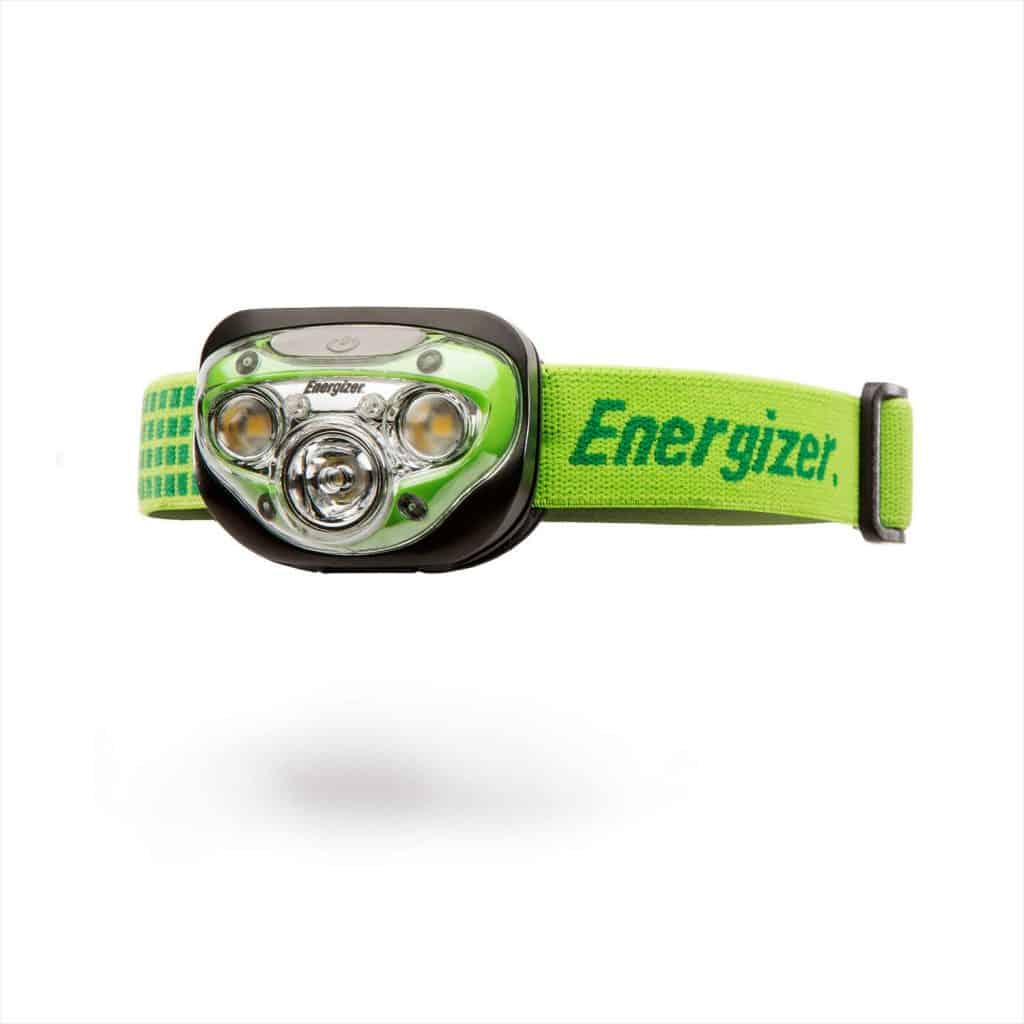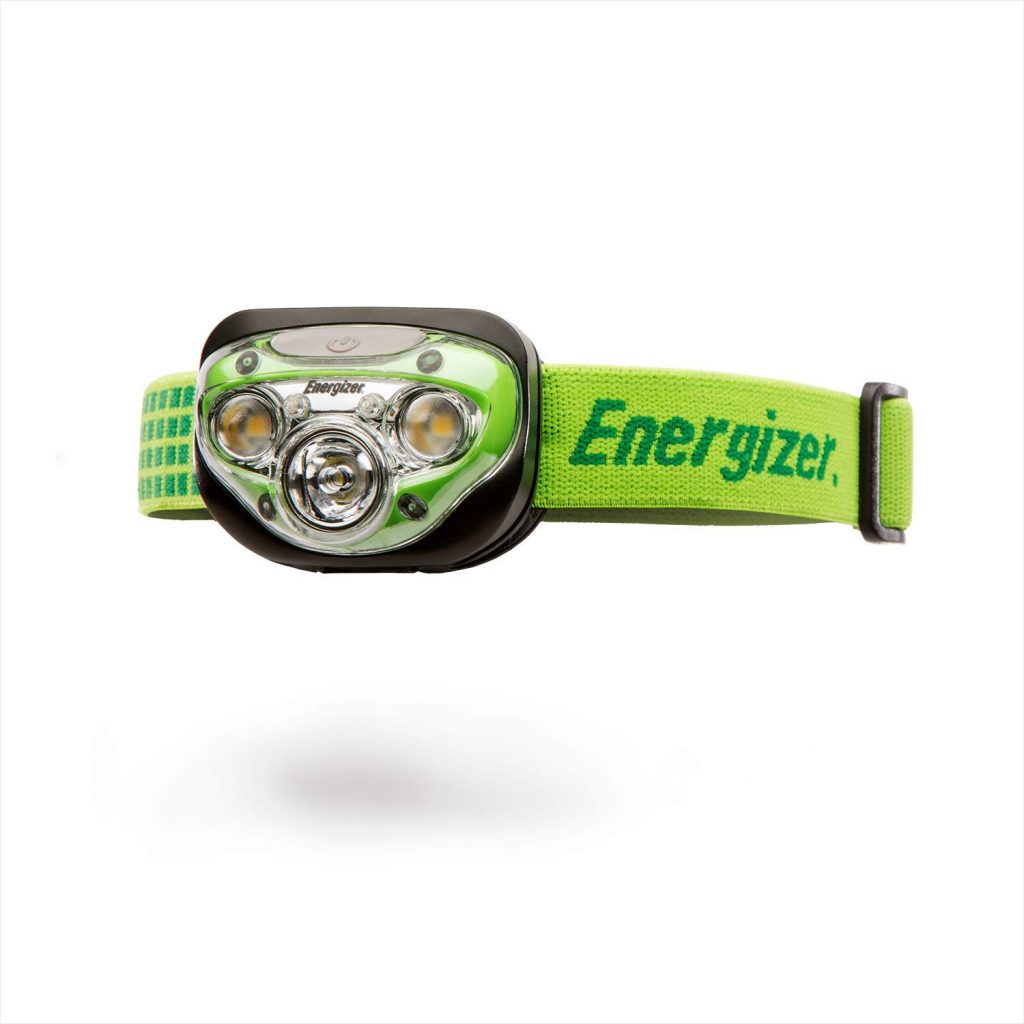 Overview
This Energizer headlamp is lightweight and comfortable while offering LED and HD vision. The beam of this headlamp is brilliant, reaching 230 feet while unleashing 250 lumens. The durability of this product is also quite impressive, it can survive 3 feet drops without any problem, and the LED technology is ultramodern.
The Good
If you run it up in high mode, it can last for up to seven hours, and the construction which is IPX4 water-resistant can freely withstand splashes, so you can freely use it even if it's raining. We also love the price tag,  We can't also forget something vital for people who like to keep things clean, you can safely wash the band.
The Bad
The only thing that could improve is the fabric of the band since after using it multiple times, it will start showing signs of overstretching. However, this is a minor issue, since if only one person uses it, the headlamp will last much longer.
The Final Verdict
Energizer has come up with an astonishing headlamp, that will last you for years. The lightweight of it and the comfort that it offers, are essential. Just perfect
In case you're still confused about choosing the best headlamp among these three, check out some tips on what to look for when buying a headlamp by outdoor lifestyle giant, Recreational Equipment, Inc.