Air guns are used for pest control, and also recreational shooting, which is known as plinking. They can also be used for non-lethal self-defense, as well as hunting, which will make all the difference with a good hunting/game knife. On the list below, we have reviewed three of the best air guns that you can use for hunting and pest control so that you will not have to. These three air guns will give you a smooth experience and also you will get great value from the money you spend on them.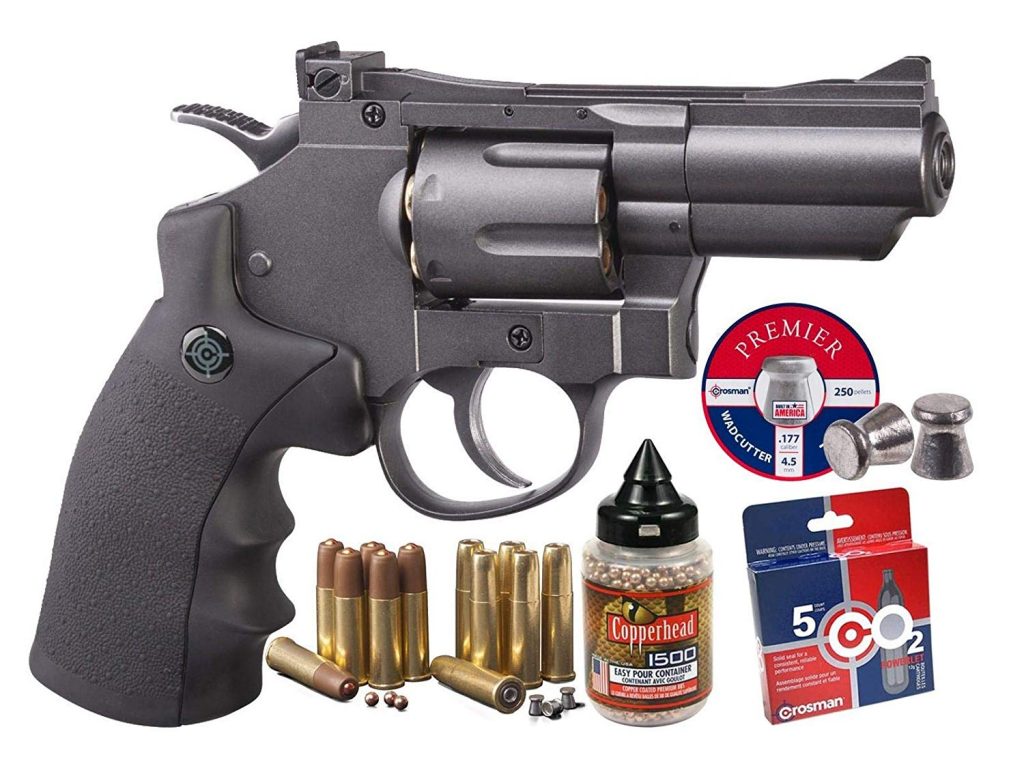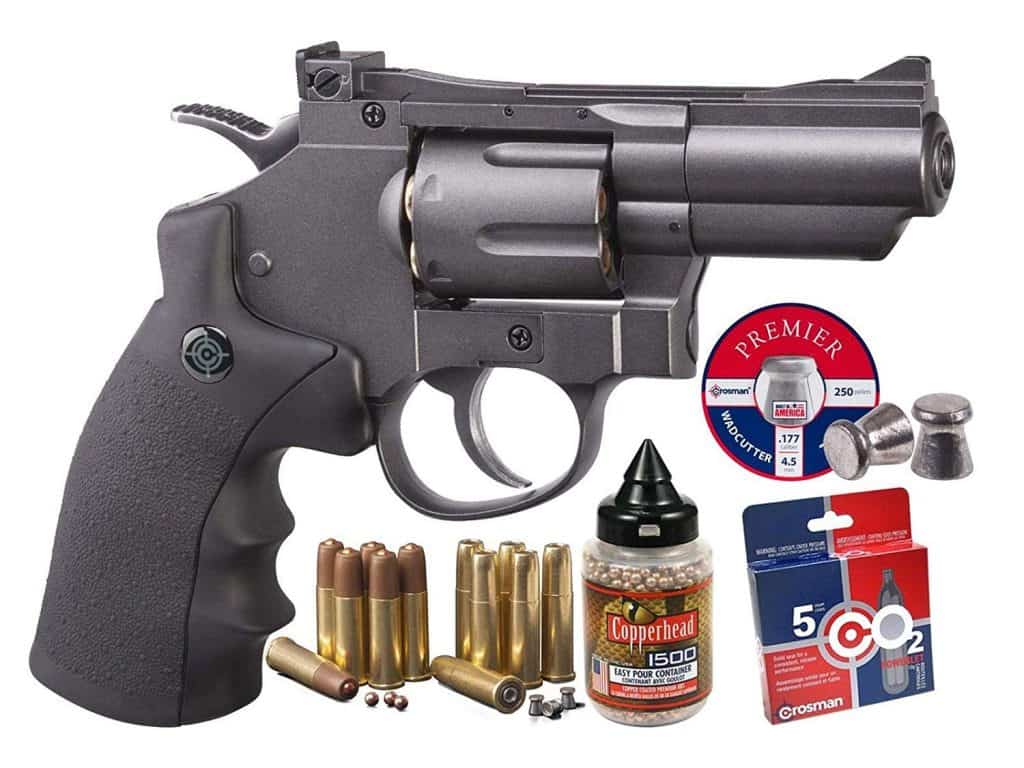 Overview
The Crossman SNR357 has a 12-gram CO2 cartridge and has BB's and pellets that are .177 caliber. The barrel isn't rifled, and it is pretty smooth. It feels great when you hold it and quite heavy. It's excellent for small pest control, and it also has dual ammo.
The Good
We love the fact that it is very realistic, and it offers good power 90+ shots. The accuracy is almost impeccable. The fact that it can shoot BB's and pellets makes this a gun worth buying. It's also super easy to use, and you don't need to be a gun expert in using this. When you throw in the affordable price, it's safe to assume that you will get everything that you need. The Bad The grips are a little light, however, this isn't something that isn't manageable or is too noticeable.
The Final Verdict
We think that for the price that it comes, especially if you're new at buying air guns, it's a reliable gun, that will give you the experience as if you were carrying a real weapon.
---
Overview
This high powered multi-shot air rifle is something that you must own. It has a 3-9×40 scope, and it has extreme power. The 1300 FPS velocity makes it worth having, and the .22 caliber makes your experience much better. We must not forget the gas-piston powerplant and the fact that it is also full semi-automatic.
The Good
The design of this air rifle is simply beautiful, and also the accuracy is almost unmatched, which makes it great for target shooting. It is one of the most powerful .22 caliber break barrel rifles in the market as of right now. The Gamo series was great so far, and the Swarm Magnum has everything. The built quality is brilliant, and it has a solid feel, and it runs quite smoothly.
The Bad
The only minor issue could be the weight. It's a bit on the heavy side, but it shouldn't be much of an issue for anyone but the physically weak.
The Final Verdict
For this price, you will get a great air rifle that feels just like the real thing. Due to its power, accuracy and quality, it's the perfect model.
18 new from $292.99
Free shipping
as of October 1, 2023 6:16 am
---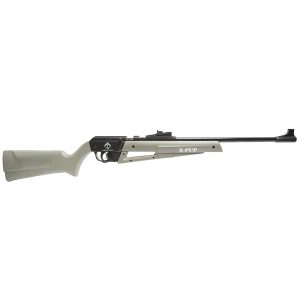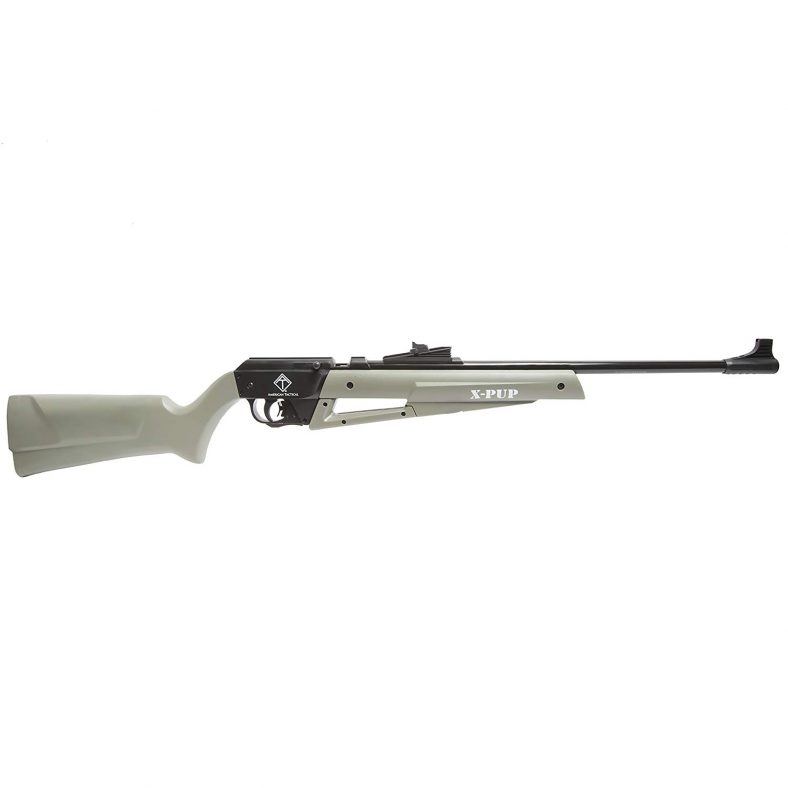 Nova Freedom Air Rifle Review
Nova Freedom offers a high-efficiency gas chamber while allowing you to fire 17 shots with an FPS of 800. You can fire from a rotary magazine, while not having to repump. It has 200CC pressure allows you to adjust the velocity from 700 FPS to 800 FPS, and uses .177 pellets. It has a built-in Pre-charged pneumatic (PCP) pump. The safety is manually operated, and it also has an overpressure air release that is automatic.
The Good
While it doesn't have any suppressors, it's very quiet. Another thing that we love about Nova freedom is the accuracy, after checking it out, we were surprised how precise it was, and it has a brilliant trigger as well. The adapter that fills it comes with the air rifle, so you don't need to use a scuba tank or a PCP pump.
The Bad
The only thing that may need improving is a little leaking. However, this isn't likely to happen if you use the gun properly.
The Final Verdict
This air rifle is more on the high-end of the spectrum, and if you're a fan of American Tactical Nova Freedom, you know that they have quality air guns - the X-PUP PCP 800 is no different. The high-quality scope, the impeccable accuracy, and the fact that it isn't deafening make it an excellent product.