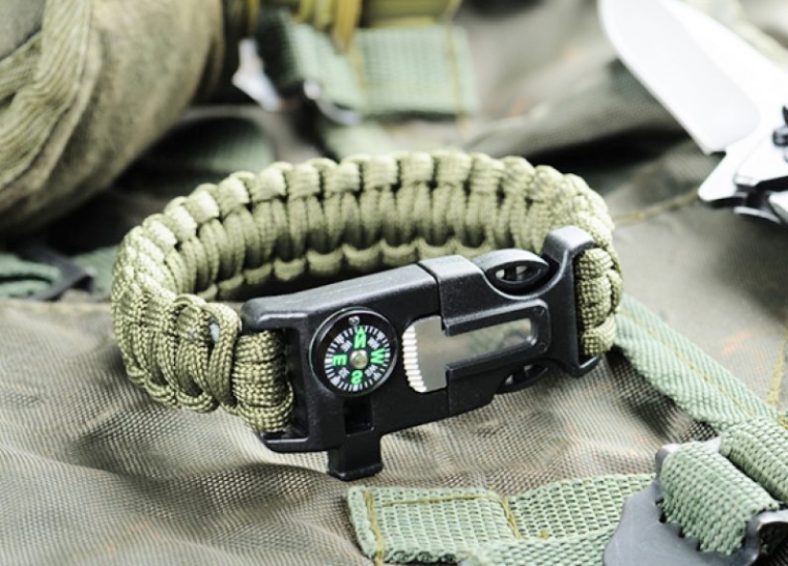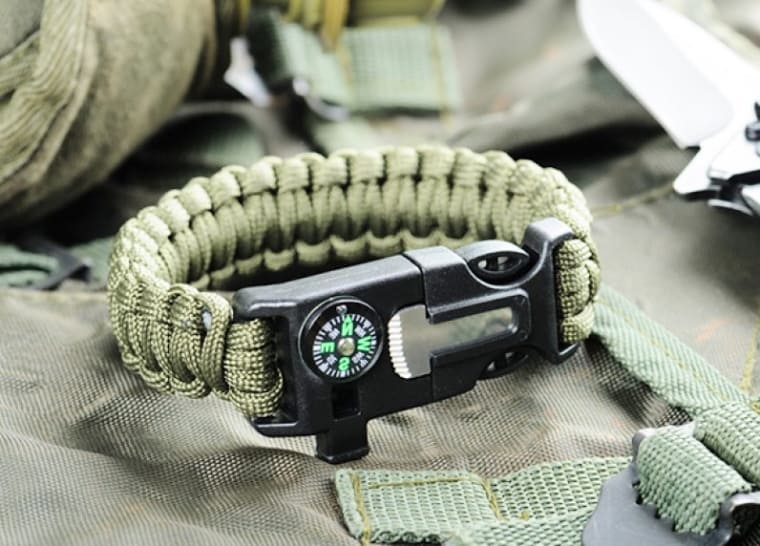 Dealing with unplanned situations feel impossible, and your very survival may depend on the most seemingly inconsequential things. By having a survival bracelet, your chances of surviving in the wilderness can increase massively.
When choosing the right survival bracelet, several factors must be taken into consideration. Durability plays a huge role, and the number of features can either help you last the night or not … Taking all of these details into consideration, we have selected our top pick the most versatile and durable survival bracelets out there.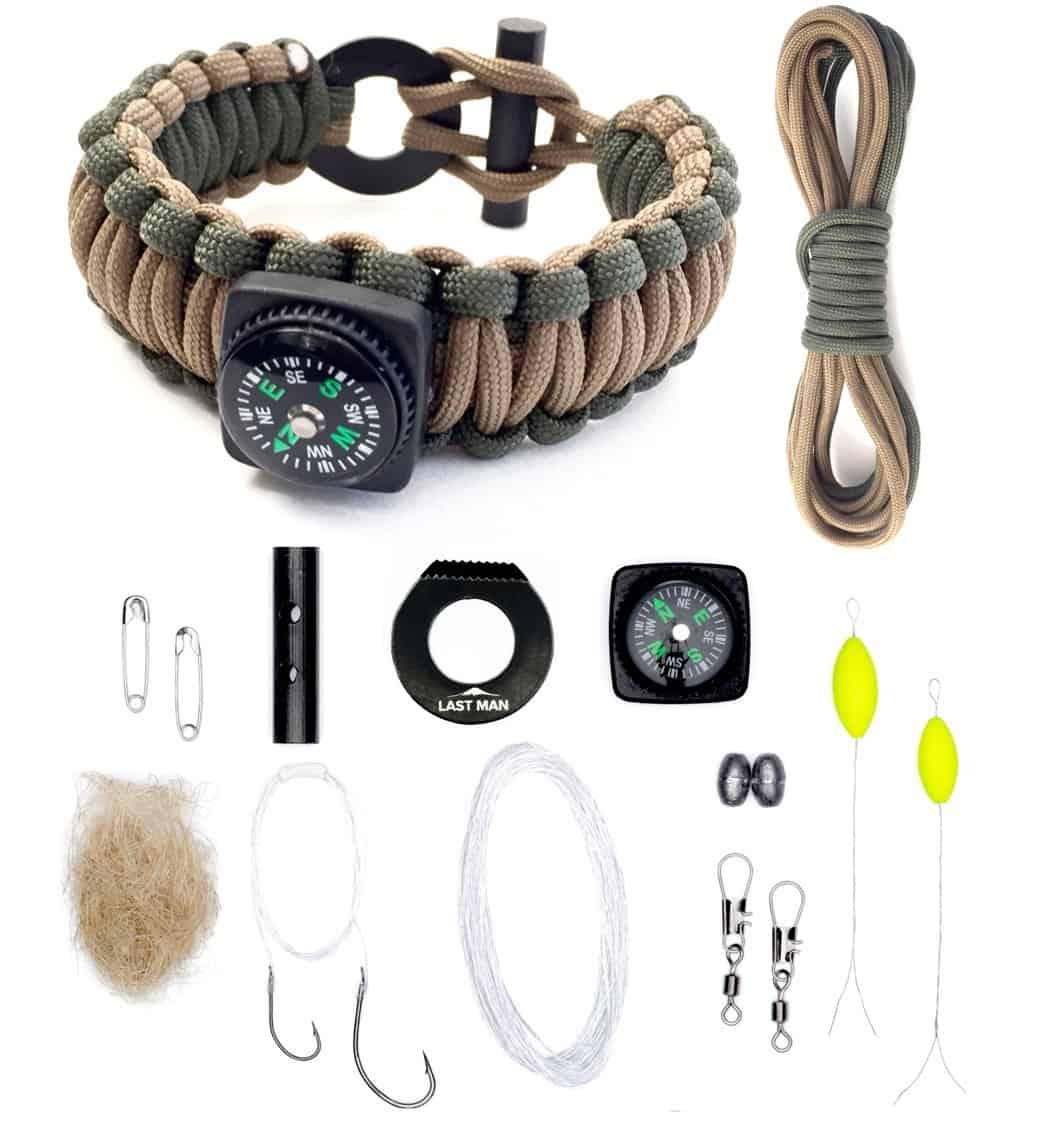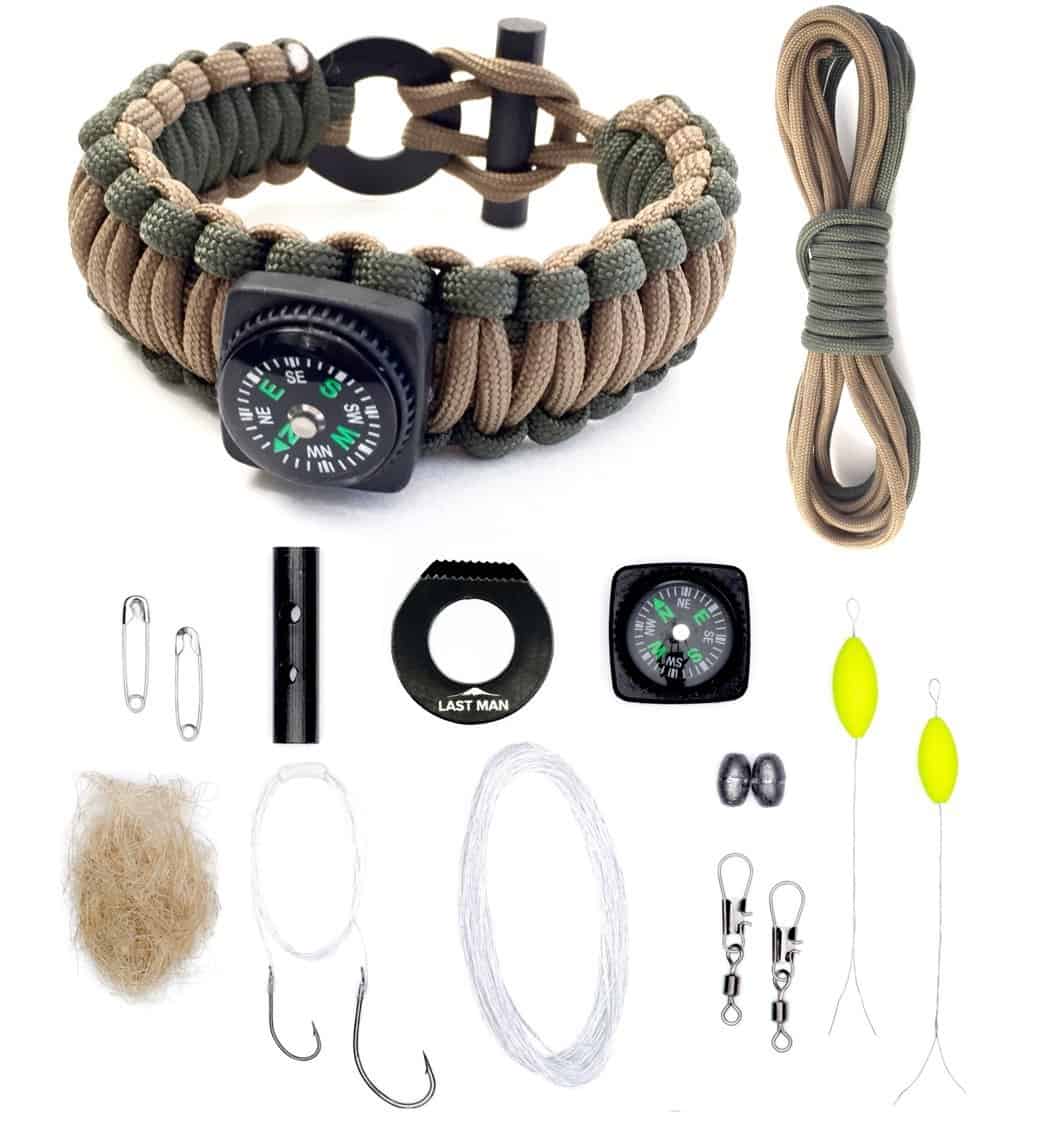 Overview
This bracelet has an abundance of features providing everything that you need to survive. It contains a dried grass tinder bundle, safety pins, a compass,  sinkers, fire striker and much more. There are 16 features in total.
The Good
The sheer amount of features make this a must-have survival bracelet. If you need to stitch a wound, start a fire, or even if you want to fish, this bracelet has got you covered. Plus, of course, the ever important compass.
The Bad
The only drawback of this phenomenal bracelet is that the compass, until you get used to it, can be a little tricky to remove.
The Final Verdict
With so many bonuses, this braclet is a must for any survivalist who knows the score.